About BioDecon Maine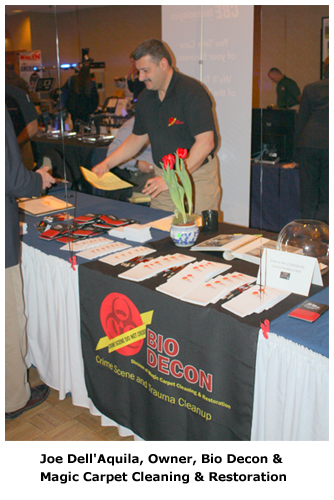 Joe Dell'Aquila, the owner of BioDecon, has served the community in the emergency service field for
many years. He and his crew come experienced and prepared for handling the aftermath of traumatic
events.
BioDecon, located in South Portland, Maine, is a division of Magic Carpet Cleaning & Restoration, and
has been in business for 20 years and are fully insured and bonded.

Experience and Leadership:
S.P. Police Officer for 27 years

Sergeant for 9 years

SWAT TEAM - 24 years

Team Leader for 7 years

Detective - 3 years

Domestic Violence Coordinator - 7 years

Cleaning and Decontaminating Crime Scenes for 16 years

Contact Us
To schedule an appointment, or if you have any questions, please contact us, by Clicking Here.

Magic Carpet Cleaning & Restoration
To learn about our parent company, Please Click Here.